Proven expertise, proven results, proven smiles.












Empowering dentists to deliver the best patient experience.
We pride ourselves on offering our customers a total technology solution. We recognise that within a busy dental practice, our customers would prefer to streamline their supplier management with technology that just works, enabling them to continue focussing on what really matters – great patient experience.
So whether you have a specific strategy to grow your practice and are looking for an off the shelf technology solution, or you already have specialists in place and require a co-managed approach, let us guide and advise you to a brighter future.
Elevating patient care through technology.
How we transformed the Clyde Munro Dentistry group.
Global 4's exclusive partnership with Clyde Munro Dental is underpinned by a deep understanding of dental pains that can be solved with unified communications.
By creating group interconnectivity, alleviating customer frustrations, and upgrading functionality Clyde Munro Dental we able to achieve cost-reducing consolidation and new revenue streams. This scalable infrastructure strategy facilitated growth from 16 local practices to 50, and enabled Clyde Munro Dental's ultimate goal to help keep Scotland smiling.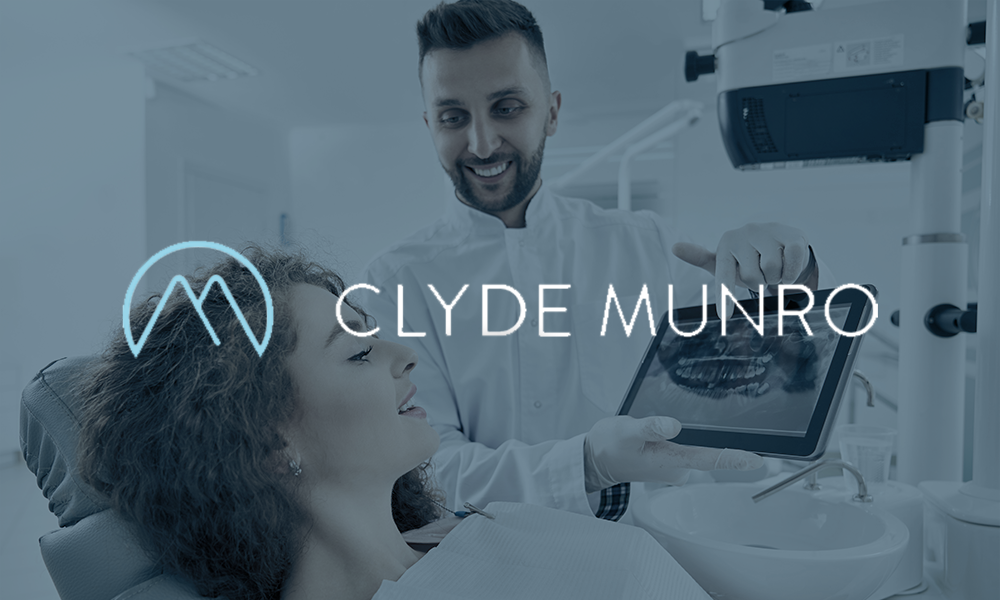 Why you need technology solutions, as a dental practice.
In today's digital age, technology solutions are essential for dental practices looking to deliver exceptional patient care, streamline their operations, and stay competitive in a rapidly evolving industry. From electronic health records and digital imaging systems to patient communication tools and online appointment scheduling, technology solutions offer a wide range of benefits that can help dental practices increase efficiency, reduce errors, and enhance the overall patient experience. For example, digital imaging systems allow dentists to quickly and accurately diagnose and treat oral health issues, while electronic health records make it easy to track patient histories and share information securely between healthcare providers.

Patient communication tools like automated reminders and online portals help dental practices stay connected with their patients and improve engagement, while online appointment scheduling makes it convenient for patients to book appointments and reduces the administrative burden on staff. By leveraging technology solutions, dental practices can improve patient outcomes, boost staff productivity, and position themselves for long-term success in a competitive and rapidly changing industry.
Your business, our solutions,

all in one place.